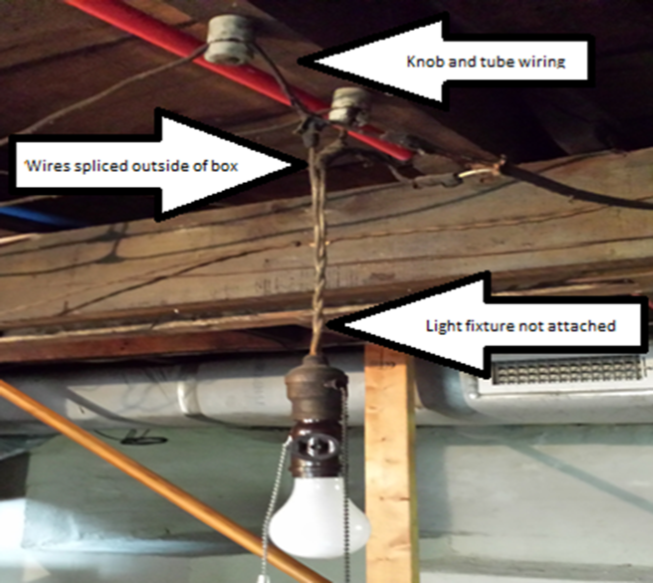 What is wrong with this picture?
Nothing strikes fear into the hearts of home sellers more than the home inspection. Everyone has worked so hard to reach a mutually agreeable price for the home, but we still have the second layer of negotiation that occurs after the inspection. Typically, the inspection reveals some things that you and the buyer agree need to be addressed then you are scrambling to get them done before the closing 2 weeks later!
What can you do to change this dynamic? Get a home inspection BEFORE you list your property! Hiring a reputable home inspector to complete an inspection before listing your home is a great idea for several reasons:
Buyers value a home that has been well maintained.
Your home will stand out from the competition because you have taken care of the things buyers are concerned about and you have provided documentation showing you have done so.
You have time to shop for the best price and value.
Your contractor has more time to complete the work.
Buyers are taking a risk when they make an offer on a property and commit to buy it before they know its condition. Most offers are contingent on acceptable inspections, but the buyer must pay for the inspections to be completed regardless of the inspection results. Your home will be different. You have completed a home inspection and corrected the things that are important. Buyers trust you because you have disclosed this information and they can be confident when they make an offer on your property. Your home stands out from the competition!
Good contractors stay very busy. They are typically scheduled weeks to months in advance and it is often difficult for them to complete work on short notice. Sometimes, they must price the job higher to meet your deadline because it results in them having to work overtime on other projects they were committed to prior to yours. When you know what needs to be done before you list your home, you have time to shop for the best price and value for the work.
Consider getting a home inspection before you list your home. You will be positioning yourself above your competition from the start.

Steve Danner, Power Realtors Investors Agent and Contract to Close Administrator. Steve Danner has two years real estate experience in the Tri-cities and 20 years experience with insurance claims adjusting, as well as home restoration and remodeling. Steve is a Cincinnati native and avid fisherman. He also enjoys skeet and trap shooting with his son, Mason. Emily and Steve have been married 12 years and are proud parents of Kavita, 19, and Mason, 11, as well as fur babies Cash, Haley, and Hugo.